SEISMIC SEISMIC SEISMIC SEISMIC SEISMIC SEISMIC SEISMIC SEISMIC SEISMIC SEISMIC SEISMIC SEISMIC
2D & 3D SIVA ©BAIRD PETROPHYSICAL
"SEISMIC INTERVAL VELOCITY ANALYSIS"
BPI Baird Petrophysical created its 2D SIVA™ in order to evaluate pore pressure. Pore pressure, effective stress and other tectonic stress fields are sometimes reflected in changes and trends of seismic interval velocities. These trends and changes are best studied by a geophysical interpreter using two-dimensional and where appropriate three-dimensional cross-sections of seismic interval velocities.
2D SIVA™ provides a standardized display to study trends in the data which will effect the drilling model for drillers and the economics and seal capacity risk opinion for the explorers. It is a display that assists the interpretation. It is not a final answer and not a solution.
If you want to learn more about this powerful product and other unique products and services available from BPI, call or e-mail BPI.
Example of a simple 2D SIVA™ prepared by Baird for a well prognosis, offshore Sarawak, Malaysia: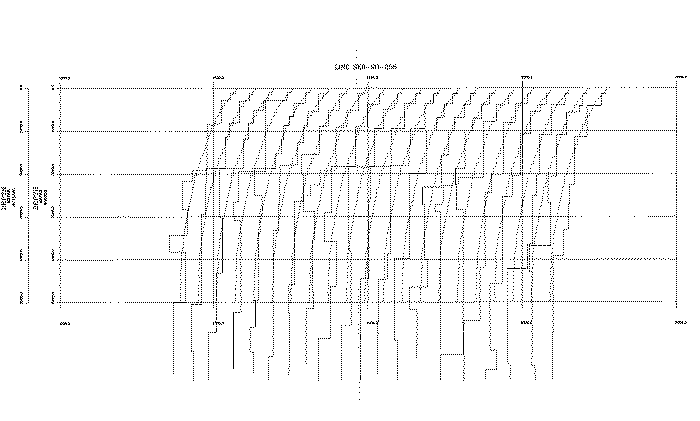 Click here to expand the thumbnail of Baird's 2D SIVA™ Display.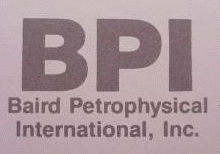 Click to return to BPI home page