ROCKS: BAIRD PETRO MULTI-COMPUTER CLUSTER FOR PRE-STACK SEISMIC SPEED, just like a Corvette (well, almost)
In order to provide real time results to drillers and to access and analyze pre-stack 3D seismic data, BPI has developed its own supercomputer using inexpensive off-the-shelf hardware and software. This also enables conversion of Baird Petrophysical Group legacy software to run in a modern high speed environment.
Here is The Driller's Geophysicist's Rocks Cluster supercomputer layout: SIMPLE & POWERFUL.
BPI Baird Petrophysical specializes in pore pressure and rock properties prediction for drillers. Call for a free, no-obligation consultation, or, better yet, call for a free no-obligation brown bag lunch PowerPoint introduction to well planning and risk management.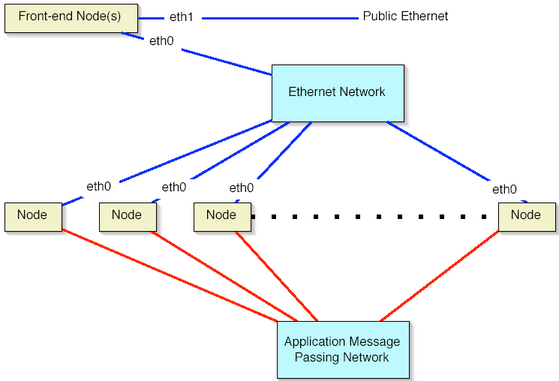 RocksClusters.org
www.rockpor.bairdpetro.com www.rocksusp.com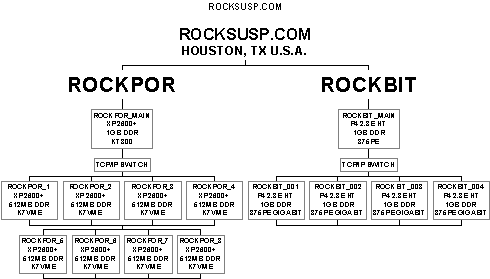 BPI's ROCKPOR Research System uses AMD Athlon processors in a grid parallel computing system.
BPI's ROCKBIT has Intel Pentium nodes. ROCKBIT is our prototype test and software develop system.
BPI has everything it takes to provide you with the very best and unequalled results. Call us.
Link to Rocks cluster management software distributions
Updated: 03/12/15 10:23 PM